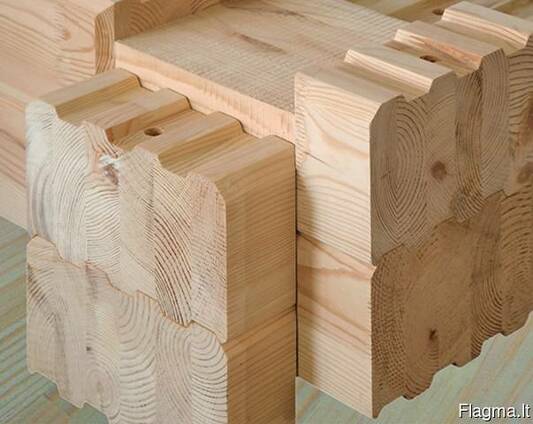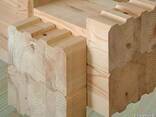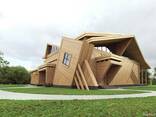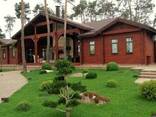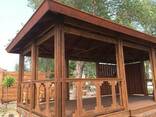 Profiled beam, профилированный брус, сосна, сращенный
€ 470 /cu m
from € 450 /cu m, min. 40 cu m
wholesale
Delivery terms: FCA
Кальмук Элла, директор по продажам
Flagma member since 20 September 2018

Advantages of the glued profiled beam:
• Minimum shrinkage of the glued beam is 2-3 times less than, for example, of a rounded log, and is 0.4% of its volume, which allows for continuous construction.
• Thermal properties of the walls made of 200 mm thick glued beam coincide with the properties of 440 mm thick brickwork.
• As a result of sawing a log, the internal stress of wood is removed, so the glued beam practically does not crack, is not susceptible to deformation, and does not change its shape in service; it does not deform, as experts put it.
• Thanks to the protective coating, a glued beam wall does not need additional finishing, and the wood texture can be a good addition to both the interior and exterior. A variety of forms of the glued beam allows one to build houses in any style, from traditional to ultramodern.
• Structures from profiled glued beam have excellent thermoregulation and thermal insulation indicators.
• Buildings from profiled glued beam have a low load on the foundation.
• Wooden structures from profiled glue beam withstand earthquakes up to nine points; this effect is achieved due to its design features.
Renewed: 4 March 2019, 13:12
views: 83
Similar ads